We are your Toyota dealer near Cutler Bay
Located east of US1 and on the edge of Biscayne Bay sits the southern Miami town of Cutler Bay. Old Cutler Road is one of the main streets in this town and is one of the most scenic roads in Miami. Surrounded by massive 100-year old trees and historic houses, Old Cutler Road connects the town of Cutler Bay to nearby Palmetto Bay and a number of local attractions including the Deering Estate, Fairchild Tropical Gardens, and Matheson Hammock Park. In addition to the well-known attractions, there are a number of small parks and trails where you can take a walk or bike around and enjoy the nature surrounding you.
With so many great places to go in and around Cutler Bay, you'll need a reliable car to get you there. Luckily, West Kendall Toyota is the closest Toyota dealer at only 8 miles away or just a quick 12 minute drive. Our clean, state-of-the-art facility combined with our expert staff will make your car-buying experience one to remember.
New Toyota RAV4 near Cutler Bay
The Toyota RAV4 has been a favorite for many Cutler Bay households, and it continues to be the chosen vehicle for many families. With its comfortable size, convenient features, and modern safety system, it's easy to see why the RAV4 is one of the best-selling SUVs in Cutler Bay and all of Miami-Dade. There are also 11 different trims available from the very affordable LE trim to the versatile TRD Off-Road trim to even a hybrid, there are many options and one of them will fit you and your family.
With all of these trims available, you'll need to test drive the ones you like. Our team of Toyota experts will answer any questions you may have and help you find the right RAV4 that meets your needs. Once you find the one you like and you're ready to purchase, our finance team will take care of all the paperwork and you'll be driving away in a new car in no time. To get started, book your test drive online or call our internet sales team.
Service your car at West Kendall Toyota
Cutler Bay car owners take car of their vehicles and want to make sure they take their car to the best service center for them. The West Kendall Toyota service center could be a perfect match! Our service center is equipped with the latest technology to get you in and out of service in a reasonable amount of time. Many car dealerships are notorious for their long service wait times. At the West Kendall Toyota service center, our entire service team is determined to provide the best service experience to our customers. We work very hard and diligently to ensure each and every customer is satisfied with their service visit, and that especially means lower service wait times.
No matter the brand, bring your car to our service center and we will provide the necessary maintenance to keep it running for many years to come. We also offer service coupons for various services so be sure to check those before visiting. We highly recommend booking an appointment online ahead of time to better serve you or by calling our service department at 786-573-5940.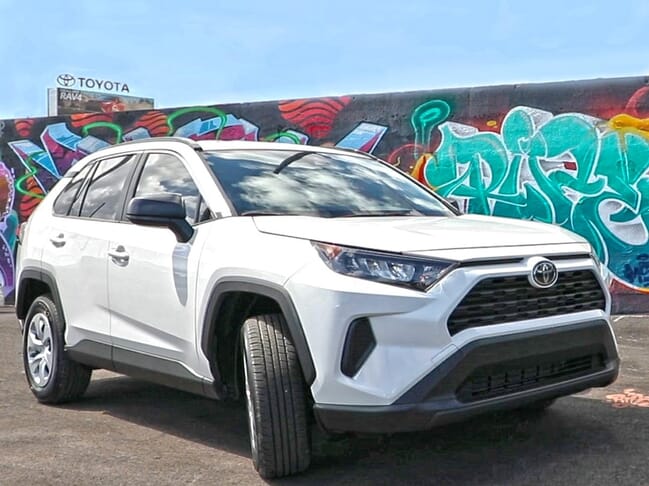 At West Kendall Toyota, we service all makes and models and serve the residents of Cutler Bay, Cutler Ridge, and all surrounding communities. Visit us today!