Toyota Supra lease and finance offers
THE NEW SUPRA
A long 20 years of waiting have paid off, and the Supra is back. One of the most legendary sports cars of all time, is back, and better than ever. We couldn't be more excited and proud to be Miami's go-to dealership for the Toyota Supra.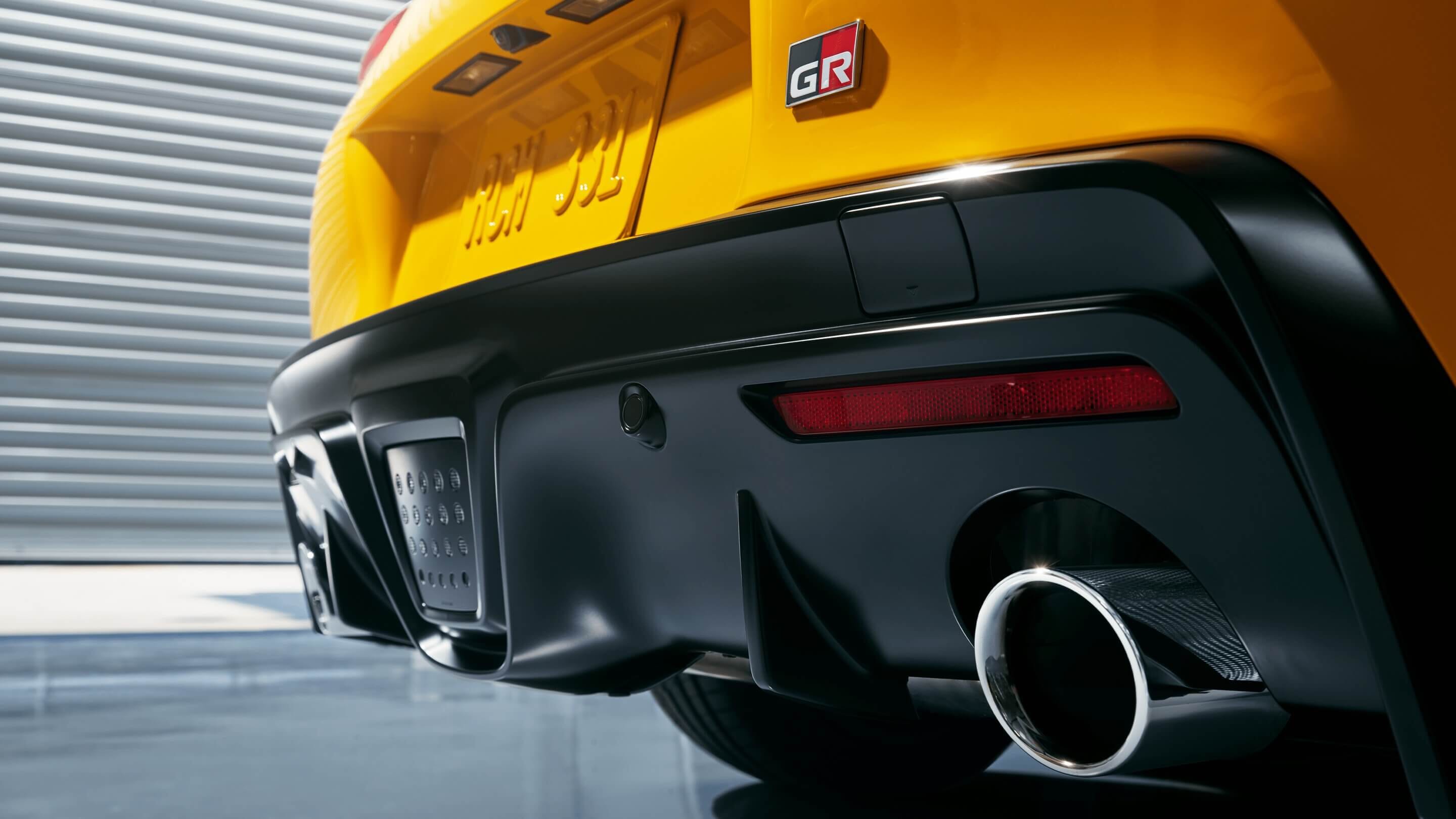 Powering the All-New Toyota Supra is a 3.0-liter twin-scroll turbo six that will produce 335 hp and 365 lb-ft of torque. The Supra's powertrain can accelerate to 60 mph in an impressive 4.1 seconds. Heavy torque kicks in right from the bottom of the RPM thanks to a combination of efforts from the turbo, direct fuel injection, and continuously variable timing on the intake and exhaust camshafts. Experts have even said that the Supra has the capacity to be tuned way further, and air vents that are placed for those that want to modify the bodies of their car for improved performance. The Supra is great for driving enthusiasts, and offers variable performance, depending on how much you want to get out of it.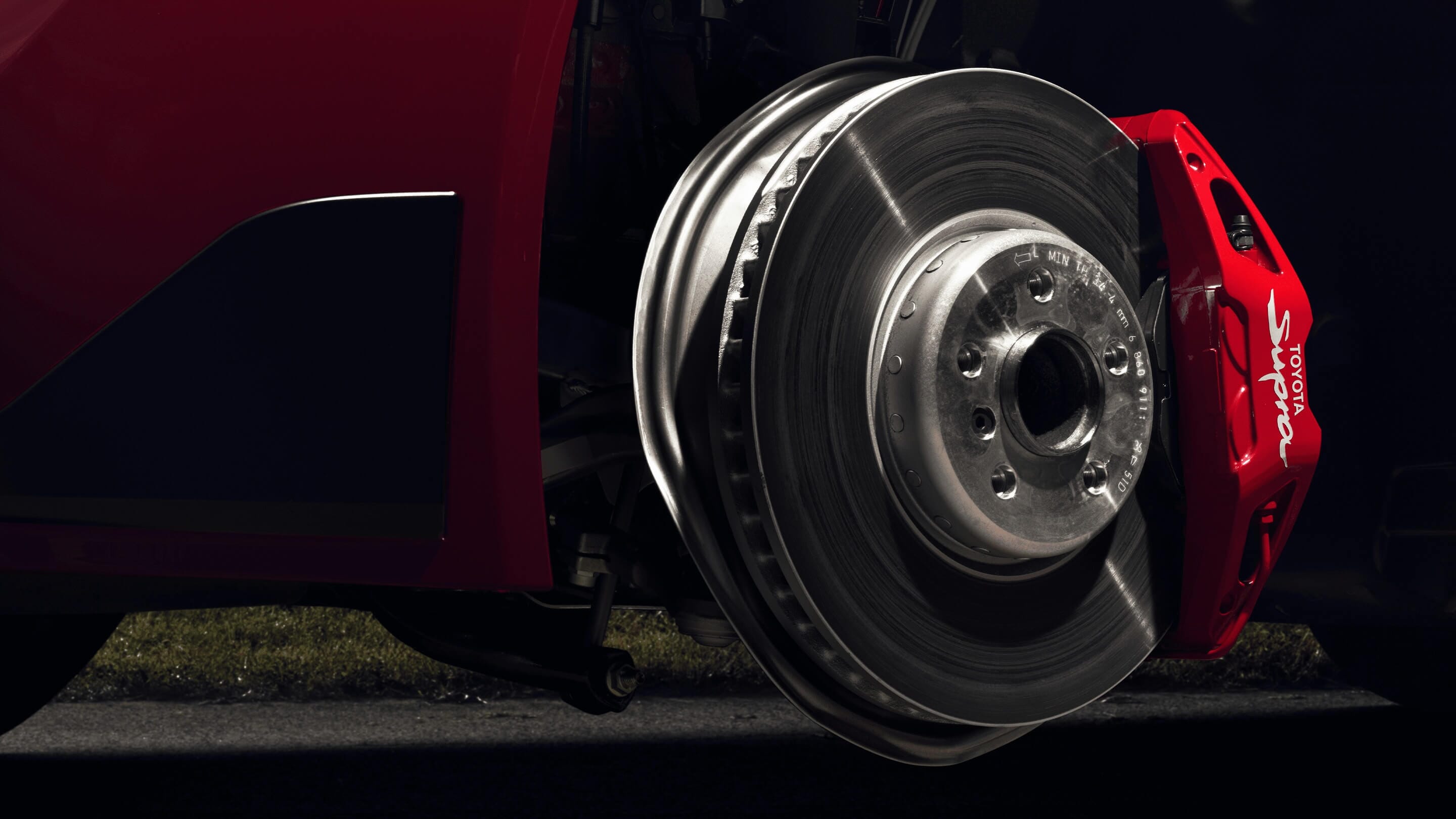 The 2020 Toyota Supra comes standard with 4-piston Brembo calipers and 13.7-in. front rotors. These large front rotors will prevent any kind of brake fading from happening, ensuring a safe and fun driving experience every time. Having strong brakes is necessary for any great sports cars, it's not just about how fast you can go, but how fast you can stop and go again.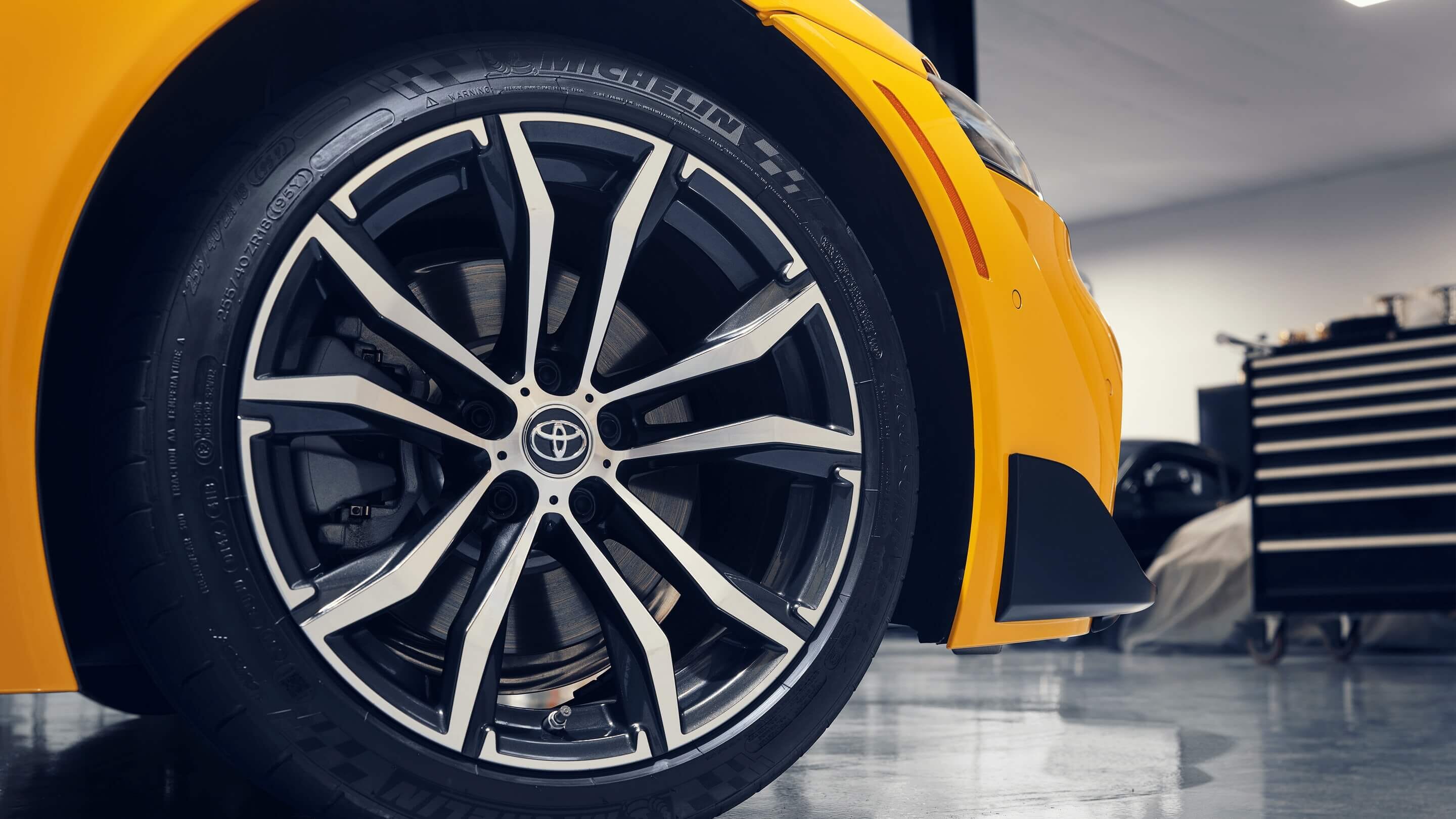 19-inch forged alloy wheels come standard on every Supra. To ensure maximum grip, the Supra is fitted with 275/35R19 tires in the rear, and 255/35R19 tires in the front. The Supra even comes with super sticky Michelin Pilot Super Sports as the standard tire to make sure you have the traction necessary to put all the power down.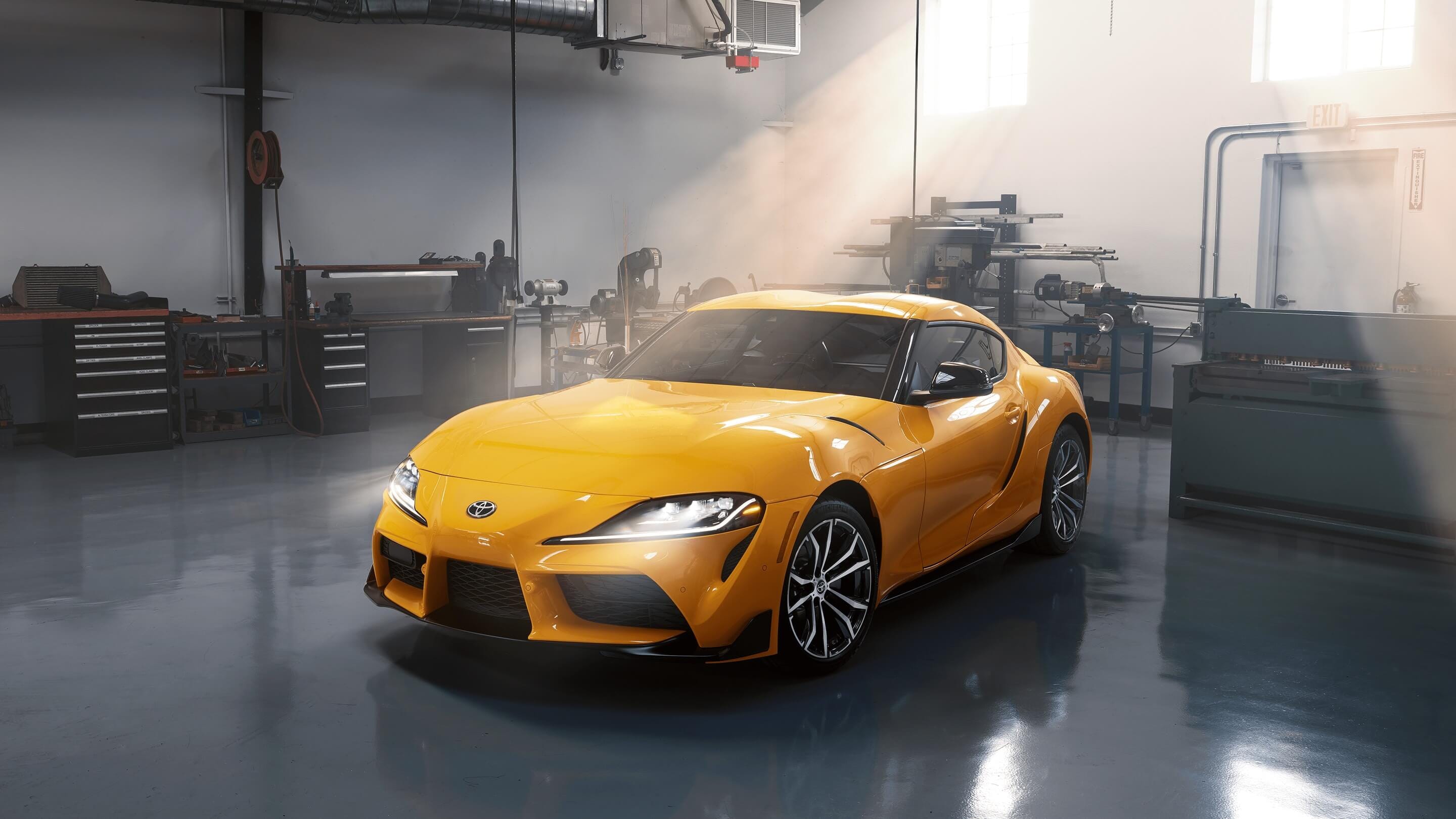 2020 Toyota Supra Standard Options
Every 2020 Toyota Supra 3.0 comes standard with: ● 6.5-inch display screen with Bluetooth and USB
● Faux-suede power seats with memory
● Forward-collision warning and automated emergency braking
● Automatic high-beams
● Dual-zone automatic climate control
● Adaptive dampers
● Rain-sensing wipers
● Keyless entry and push-button start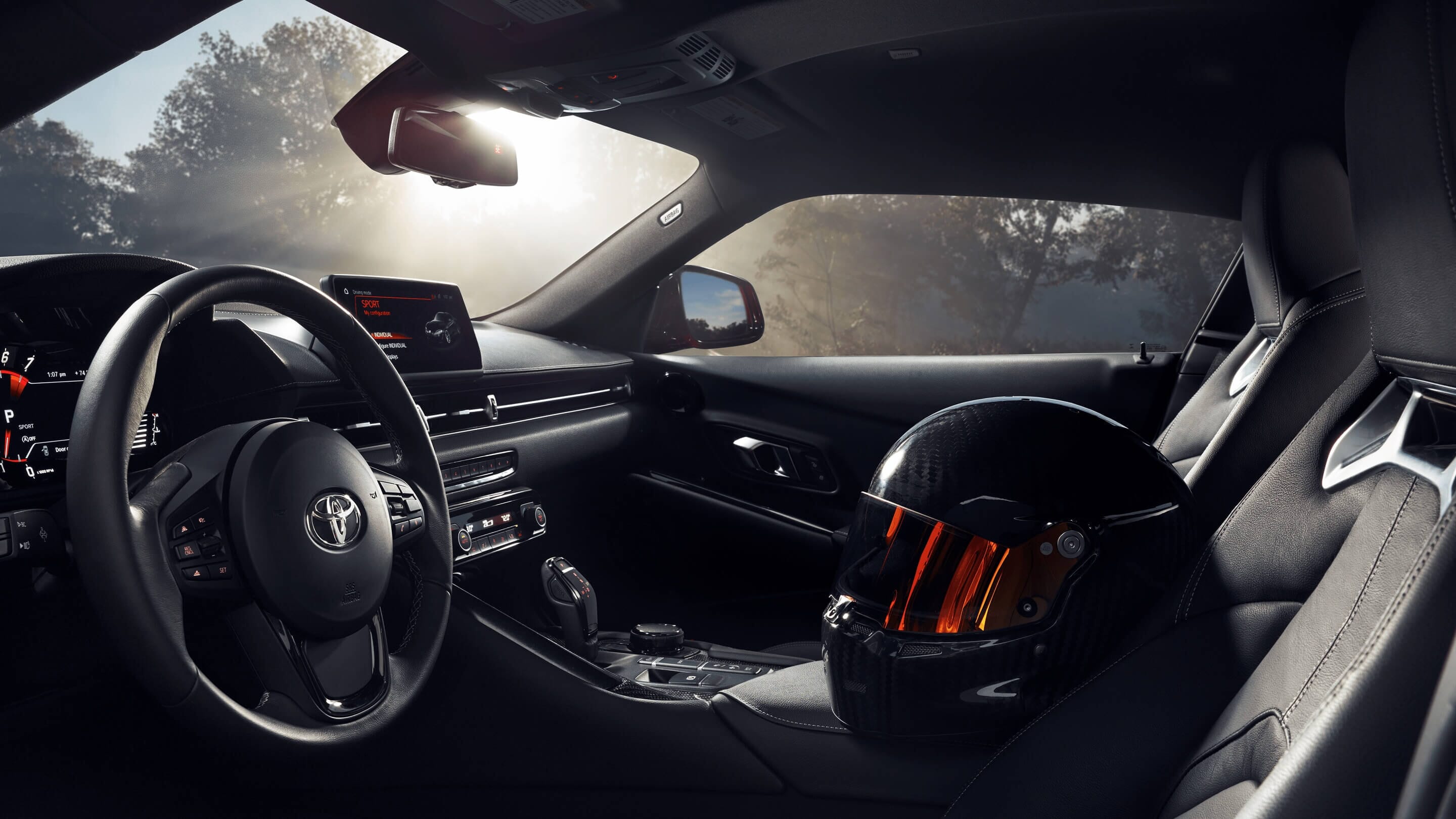 2020 Toyota Supra 3.0 Premium Options
When you upgrade to a 3.0 Premium Supra you get: ● 8.8-inch touchscreen with navigation and Apple CarPlay
● 12-speaker JBL audio system
● Head-up display
● Heated leather seats