We are your Toyota dealer near Tamiami
Located between the turnpike and 137th ave sits the neighborhood of Tamiami. This location has the best of both worlds, centrally located in Miami-Dade county so you're not far from downtown or the beaches, yet just west enough in a quieter part of Miami. This family-friendly neighborhood is near Florida International University and the large Tamiami Park, which is home to the Miami-Dade County Fairgrounds! Every Spring, the area is transformed into the famous Youth Fair, a local favorite and must-see for tourists.
With so much to do in and around Tamiami, you need a car that can take you there. Luckily, West Kendall Toyota is a straight shot down 137th ave or the turnpike and less than 20 minutes away!
New Deals for the New Toyota C-HR
Miami car shoppers everywhere love a great deal, but they don't want to sacrifice style or convenience for price. With the Toyota C-HR, you won't have to do that! This crossover is a great investment for young adults and first-time car owners. It's just the right size if you're looking for something larger than a sedan but smaller than a full-size SUV like the Toyota RAV4. The C-HR has a striking look that'll definitely turn heads on the streets, in a good way of course. However, there's so much more to the C-HR than just it's striking looks. Take a seat inside and immerse yourself in the equally striking interior. With the XLE trim, you can get a striking blue accent that runs across the dash and adds a touch of color with your black interior.
The C-HR also comes equipped with the latest in technology including Apple CarPlay, Android Auto, Amazon Alexa, and SiriusXM satellite radio. Best part? This incredibly affordable crossover starts at only $21,000. You can find many deals for the new Toyota C-HR at West Kendall Toyota. Visit our website and browse our deals for the latest sales on your favorite Toyota models.
College Graduate Rebate at West Kendall Toyota
Calling all FIU students! If you're looking for a great deal on a new car, West Kendall Toyota has one for you. Get a $500 rebate towards the purchase of a new Toyota plus get special low APR financing rates, low or no down payment, and complimentary ToyotaCare maintenance for your new Toyota. View our qualifications below, if you match either of them you qualify for the rebate:
-Must be a graduate from an accredited 4-year college or university within the last two years or be graduating within the next 6 months.
-Graduate from a 2-year college or registered nursing degree (diploma) program within the last two years.
-Currently enrolled in a graduate degree program or have graduated within the last two years.
If you have any questions regarding the qualifications or benefits, please contact us and a member from our online sales team will give you the answers you need. This rebate is also able to be used along with other current deals or offers we have. This is just a small way of saying congratulations on your wonderful achievement!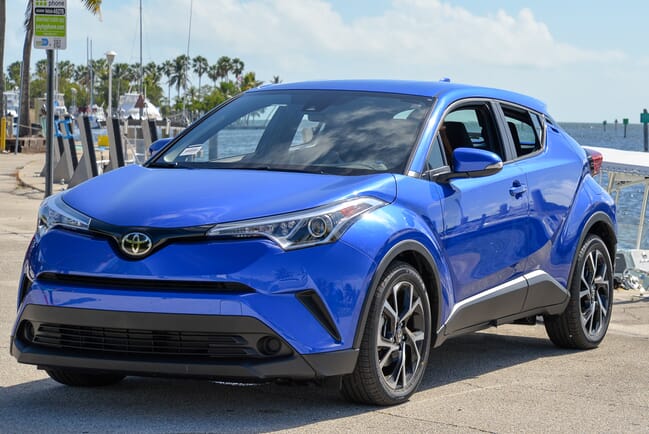 West Kendall Toyota is happy to serve the residents of Tamiami and surrounding communities.